Consider a Featured CSWE Accredited Online MSW Program
AD
MSW Programs Currently Accepting Applicants

University of Denver - Online Master of Social Work (MSW)
-
Earn an MSW in 18 months with DU's online advanced standing program.

Fordham University - Online Master of Social Work
-
Advanced standing for qualified students with a BSW. CSWE Accredited.
Arkansas MSW Programs
Schools with MSW Programs
3 MSW programs in Arkansas
Social Work Licensure
Social Work Careers
The state of Arkansas currently offers 3 MSW programs that have received accreditation through the Council on Social Work Education (CSWE).
The CSWE is the leading accreditation agency for degree programs in this field. Little Rock, Jonesboro, and Fayetteville may be the most popular cities for upcoming social work professionals, since universities such as the University of Arkansas, Arkansas State University, and the University of Arkansas at Little Rock are located within these areas.
Consider featured online MSW programs that are currently accepting applicants for their Master of Social Work degree.
Consider a Featured Online Social Work Program
Click the university name for information on admissions, courses, status of accreditation, and more.
| School / Program | Online Program? | Advanced Standing Availability | Course Information |
| --- | --- | --- | --- |
*Sponsored Online Social Work Programs
Online MSW Programs in Arkansas
There may be different types of MSW programs available to students with different needs. One of the most popular options for upcoming students may be the completely online MSW program.
There are 2 online MSW programs that currently hold CSWE accreditation in Arkansas - one at the University of Arkansas and the other at the University of Arkansas at Little Rock. At these universities, students can choose from either a part-time or advanced standing program. If you choose to pursue a concentration with your degree program, you could pursue one such as the Multi-System Life Course Perspective specialization offered by the University of Arkansas.
Online MSW programs may consist of courses that can allow students to review what is required, take part in group assignments, submit research papers, and even complete exams through the helpful online system.
Students may also have the capability of contacting other students or instructors to convenient discussion and email tools offered through their institution. Possibly one of the most attractive features of online MSW programs is their flexibility in terms of log-in requirements and attendance.
AD
MSW Programs Currently Accepting Applicants
There are just a few schools in Arkansas with on-campus Master of Social Work programs. You may consider an online MSW program or check out a nearby state if you are looking to study on campus.
More on MSW Programs in Arkansas
Arkansas provides a great support for educational programs designed to help upcoming professionals become more knowledgeable about their fields – especially in the field of social work. If you might be interested in learning about what your state has to offer in terms of degree programs, you have stopped at the right place.
If you were to conduct an internet search of available MSW programs, you might find that there are numerous colleges that claim to have degree programs to fit your needs. The truth is – accreditation is the only true way of determining whether or not your degree program can meet the licensing standard of your state.
The Social Work Licensing Board in Arkansas may be your most trusted source for determining what type of degree and how much supervised experience you might need to become licensed in the future. Reviewing what this board requires can be helpful during your journey to better career options.
CSWE Accredited Arkansas MSW Programs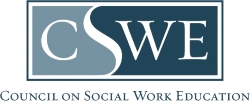 The CSWE (Council on Social Work Education) is the top accrediting board for MSW programs. Below you will find a list of CSWE accredited social work programs in Arkansas.
All Social Work Programs in Arkansas
AD
MSW Programs Currently Accepting Applicants
AD
MSW Programs Currently Accepting Applicants
Search the Top Programs in Social Work