Consider a Featured CSWE Accredited Online MSW Program
AD
MSW Programs Currently Accepting Applicants

University of Denver - Online Master of Social Work (MSW)
-
Earn an MSW in 18 months with DU's online advanced standing program.

Fordham University - Online Master of Social Work
-
Advanced standing for qualified students with a BSW. CSWE Accredited.
Idaho MSW Programs
Schools with MSW Programs
4 MSW programs in Idaho
Social Work Licensure
Social Work Careers
The state of Idaho, its universities, and the Idaho Board Of Social Work Examiners can be supportive to upcoming students in the field of social work by providing reliable and thorough degree programs for them to take part in.
Throughout the entire state of Idaho, 4 MSW programs are currently available for you to choose from. These degree programs currently provide a curriculum approved by the Council on Social Work Education (CSWE), meaning they can set you on track for masters-level licensure.
If you would like to learn more about licensure requirements in your state, you should review the Idaho Board of Social Work Examiners' website for detailed information.
Consider featured online MSW programs that are currently accepting applicants for their Master of Social Work degree.
Consider a Featured Online Social Work Program
Click the university name for information on admissions, courses, status of accreditation, and more.
| School / Program | Online Program? | Advanced Standing Availability | Course Information |
| --- | --- | --- | --- |
*Sponsored Online Social Work Programs
Online MSW Programs in Idaho
Students in today's generation may be more attracted to online MSW programs due to their convenience and technological constituents.
Online MSW programs in the state of Idaho can be a great way for students to exercise their skills in social work without having to leave the comforts of their own home. Boise State University is the leading provider of online MSW programs in this state.
If you were to enroll in this online MSW program, you might have the option to learn more about particular fields within social work or even generalized social work fields as a whole. Your learning can take place through a convenient online classroom that may be helpful and easy to access.
With 4 Masters of Social Work programs in Idaho, there are a few, but not a ton of options for a career in social work. You might consider looking at Online Master of Social Work programs - there are around 40 of them and most accept from most states in the US, as long as you pass the other pre-qualifications.
AD
MSW Programs Currently Accepting Applicants
More on MSW Programs in Idaho
The leading providers of MSW programs in the state of Idaho are Boise State University in Boise and Northwest Nazarene University in Nampa. Each of these programs can be great additions to your resume, since both have received and maintained CSWE accreditation.
While a specialization for your degree program may not be required for licensure, some students choose to pursue them in an effort to learn more about particular groups in society. Boise State University has an Individuals and Families concentration that could be great for people interested in social services positions in their future.
One important factor to consider when choosing an online MSW program is the accreditation. While online programs can provide you with free time and flex-scheduling, they can still allow you to engage in CSWE-accredited course work throughout the process. Boise State University's online MSW program currently holds accreditation with this agency making it an excellent option for those interested.
CSWE Accredited Idaho MSW Programs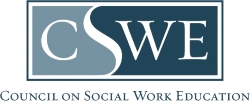 The CSWE (Council on Social Work Education) is the top accrediting board for MSW programs. Below you will find a list of CSWE accredited social work programs in Idaho.
All Social Work Programs in Idaho
AD
MSW Programs Currently Accepting Applicants
AD
MSW Programs Currently Accepting Applicants
Search the Top Programs in Social Work