Consider a Featured CSWE Accredited Online MSW Program
AD
MSW Programs Currently Accepting Applicants

University of Denver - Online Master of Social Work (MSW)
-
Earn an MSW in 18 months with DU's online advanced standing program.

Fordham University - Online Master of Social Work
-
Advanced standing for qualified students with a BSW. CSWE Accredited.
Alaska MSW Programs
Schools with MSW Programs
1 MSW programs in Alaska
Social Work Licensure
Social Work Careers
The state of Alaska can be a great place for Americans to call home. Alaska may have a large need for upcoming social work professionals with the skills to effectively influence those around them. One of the most effective means for students to achieve their goal of helping others is through taking part in Alaska's MSW degree programs.
This state currently has 1 CSWE-accredited MSW program for students to enroll in. Located at the University of Alaska in Anchorage, this program may consist of coursework that can be vital to the success for social work professionals. This MSW program also contains CSWE accreditation, making it a reliable choice for residents in this area.
Consider featured online MSW programs that are currently accepting applicants for their Master of Social Work degree.
Consider a Featured Online Social Work Program
Click the university name for information on admissions, courses, status of accreditation, and more.
| School / Program | Online Program? | Advanced Standing Availability | Course Information |
| --- | --- | --- | --- |
*Sponsored Online Social Work Programs
Online MSW Programs in Alaska
Students that have yet to consider online education for their degree programs may be missing out on the opportunity for convenience and flexibility in their learning. Alaska is one of the many states that have implemented online options into their portfolio, since it can allow students with diversified needs to achieve higher level degrees.
AD
MSW Programs Currently Accepting Applicants
The University of Alaska at Anchorage Online MSW
The University of Alaska at Anchorage current provides a MSW program that can be completed entirely online. Students interested in continuing a full-time job or simply just the convenience of flexible scheduling are encouraged to consider degree programs such as this one during their search.
If you enroll in the University of Alaska's online MSW program, you can possibly choose from full-time, part-time, or advanced standing options. This degree program was designed exclusively for residents of this state and may require you to attend campus 2 times throughout the program. These on-campus experiences can be helpful in allowing you to utilize some of the skills learned throughout your program in group workshops and practice experiences that can further extend your understanding of the material.
More on MSW Programs in Alaska
If you have a plan to become licensed in the field of social work after graduation, you should choose degree programs that are aligned with your state's requirement for licensure. In Alaska, graduates seeking licensure must submit their application to the Alaska Board of Social Work Examiners in order to be approved. Students that have successfully completed a CSWE-accredited degree program and have completed the right amount of supervised experience hours may be permitted to take the state examination in social work and become qualified for professional licensure.
CSWE Accredited Alaska MSW Programs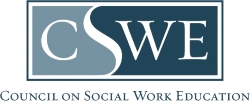 The CSWE (Council on Social Work Education) is the top accrediting board for MSW programs. Below you will find a list of CSWE accredited social work programs in Alaska.
All Social Work Programs in Alaska
AD
MSW Programs Currently Accepting Applicants
University of Alaska Anchorage
Master of Social Work (MSW)
Anchorage
CSWE Accredited
AD
MSW Programs Currently Accepting Applicants
Search the Top Programs in Social Work