Consider a Featured CSWE Accredited Online MSW Program
AD
MSW Programs Currently Accepting Applicants

University of Denver - Online Master of Social Work (MSW)
-
Earn an MSW in 18 months with DU's online advanced standing program.

Fordham University - Online Master of Social Work
-
Advanced standing for qualified students with a BSW. CSWE Accredited.
Tennessee MSW Programs
Schools with MSW Programs
9 MSW programs in Tennessee
Social Work Licensure
Social Work Careers
People living in Tennessee may be able to provide others with hundreds of reasons why their state is the best. This state can be an unbelievable place to engage in a social work career, due to the southern charm and friendly nature of its residents.
If you are one of the great residents of Tennessee, you should consider enrolling in MSW programs currently offered by your top universities. The organization responsible for reviewing applications for licensure in this state is the Tennessee Board of Social Workers. One of the primary components for license approval in this state is the acquisition of an accredited MSW degree. Throughout the state of Tennessee, there are 9 MSW programs available to determined students.
Consider featured online MSW programs that are currently accepting applicants for their Master of Social Work degree.
Consider a Featured Online Social Work Program
Click the university name for information on admissions, courses, status of accreditation, and more.
| School / Program | Online Program? | Advanced Standing Availability | Course Information |
| --- | --- | --- | --- |
*Sponsored Online Social Work Programs
Online MSW Programs in Tennessee
Those of you that are more focused on working hard and tending to your families may find online educational programs to be slightly more attractive than their traditional alternative. The attractiveness of these degree programs may stem from their willingness to allow students to log in whenever they find the time, providing pre-established due dates for students to plan around, and establishing an open forum for questions or support throughout the process. Online MSW programs in Tennessee can be found at the University of Tennessee at Knoxville. This university currently contains CSWE accreditation for its online program, which is currently available in full-time, part-time, and advanced standing statuses.
Students that choose to enroll in this program can choose from specialization options such as Clinical Social Work or Macro Social Work. These noted programs are completed entirely online and currently require no official visits on campus. For students seeking even more specialization with their degree program, this university may also offer certificate options to go alongside your MSW degree. Gerontology, School Social Work, and Veterinary Social Work certificate can also be earned by students that may be interested in any of these paths.
AD
MSW Programs Currently Accepting Applicants
More on Social Work Programs in Tennessee
Austin Peay State University, East Tennessee State University, and Middle Tennessee State University are just a few examples of the 9 colleges that provide these programs. Big cities such as Knoxville, Murfreesboro, and Clarksville are some of the more popular areas of interest for social work prospects.
Six of the programs provided throughout the state contain CSWE accreditation, which is the leading type of accreditation for social work degree programs. Concentration options available at Tennessee universities may include Advanced Generalist Social Work Practice, Gerontology, and School Social Work.
CSWE Accredited Tennessee MSW Programs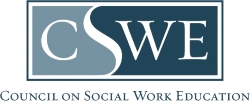 The CSWE (Council on Social Work Education) is the top accrediting board for MSW programs. Below you will find a list of CSWE accredited social work programs in Tennessee.
All Social Work Programs in Tennessee
AD
MSW Programs Currently Accepting Applicants
AD
MSW Programs Currently Accepting Applicants
Search the Top Programs in Social Work