Consider a Featured CSWE Accredited Online MSW Program
AD
MSW Programs Currently Accepting Applicants

University of Denver - Online Master of Social Work (MSW)
-
Earn an MSW in 18 months with DU's online advanced standing program.

Fordham University - Online Master of Social Work
-
Advanced standing for qualified students with a BSW. CSWE Accredited.
Missouri MSW Programs
Schools with MSW Programs
7 MSW programs in Missouri
Social Work Licensure
Social Work Careers
Throughout the state of Missouri, people interested in pursuing social work degree programs may have several different options to choose from. The best choice for a MSW degree program would be a program that is currently accredited through the Council on Social Work Education (CSWE).
In Missouri, there are 7 MSW programs that can help students gain experience and expertise in this incredible field. Universities such as Missouri State University and the University of Missouri may be leading colleges for MSW programs throughout the state, with some other collegiate options being Washington University and St. Louis University.
Consider featured online MSW programs that are currently accepting applicants for their Master of Social Work degree.
Consider a Featured Online Social Work Program
Click the university name for information on admissions, courses, status of accreditation, and more.
| School / Program | Online Program? | Advanced Standing Availability | Course Information |
| --- | --- | --- | --- |
*Sponsored Online Social Work Programs
Online MSW Programs in Missouri
If you reside in Missouri, you might be considering enrollment into online degree programs in social work. However, there may be factors to consider prior to enrolling in available programs, such as their current accreditation status. Accredited programs can help you obtain licensure after graduation and are required by the Missouri State Committee for Social Workers during the licensing process.
Online MSW programs in Missouri can be an excellent choice for people that are in need of convenience with their degree programs. Throughout the state, there is 1 CSWE-accredited degree program that can be completed online. This program may be found at the University of Missouri. This fully-online degree program can help students maintain current on issues in social work and also offers asynchronous learning opportunities for students with even the busiest schedules.
Different programs that may currently be offered to students at this university may be part-time and full-time. Advanced standing options can also be applied to by students that have previously graduated from a BSW program and are licensed social workers employed in the field. The specialization options currently available through this school are Clinical Social Work and Policy, Planning, and Administration. These programs can be great for people with differing goals in the field of social work, such as working directly with client and human services management.
AD
MSW Programs Currently Accepting Applicants
More on Social Work Programs in Missouri
Prospective students that live in St. Louis, Kansas City, or Columbia may have closer access to available MSW programs, since these may be the most popular locations for degree programs throughout the state.
If you might be interested in pursuing specialty fields as part of your degree program, you might be pleased to discover that Missouri's MSW programs may consists of concentration options such as Clinical Social Work and Policy, Planning, and Administration in Human Services. The state of Missouri can be a great place for future professionals to engage in course work and internship opportunities that can assist them in becoming more knowledgeable and educated professionals.
CSWE Accredited Missouri MSW Programs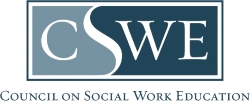 The CSWE (Council on Social Work Education) is the top accrediting board for MSW programs. Below you will find a list of CSWE accredited social work programs in Missouri.
All Social Work Programs in Missouri
AD
MSW Programs Currently Accepting Applicants
AD
MSW Programs Currently Accepting Applicants
Search the Top Programs in Social Work