Consider a Featured CSWE Accredited Online MSW Program
AD
MSW Programs Currently Accepting Applicants

University of Denver - Online Master of Social Work (MSW)
-
Earn an MSW in 18 months with DU's online advanced standing program.

Fordham University - Online Master of Social Work
-
Advanced standing for qualified students with a BSW. CSWE Accredited.
North Dakota MSW Programs
Schools with MSW Programs
1 MSW programs in North Dakota
Social Work Licensure
Social Work Careers
Students in North Dakota seeking higher educational realms in social work may be pleased to learn that their state has delivered what they need to succeed. In this area of the U.S., there is 1 MSW program available containing the necessary accreditation for state licensure in social work.
The University of North Dakota can allow students to take part in course work that can help them identify needs within their community and implement programs and plans to assist with well-being improvement. One of the most popular areas for students interested in MSW programs is North Forks, which is the primary location for MSW program involvement.
For those that are looking for an Online MSW program, there are multiple available.
Consider featured online MSW programs that are currently accepting applicants for their Master of Social Work degree.
Consider a Featured Online Social Work Program
Click the university name for information on admissions, courses, status of accreditation, and more.
| School / Program | Online Program? | Advanced Standing Availability | Course Information |
| --- | --- | --- | --- |
*Sponsored Online Social Work Programs
The licensing process for social work professionals at the masters level may begin with research into state requirements. The agency that leads the licensing in this field is the North Dakota Board Of Social Work Examiners. If you were to research the recommendations of this agency, you might find that one of the main requirements for licensure is a MSW degree that has been accredited by the Council on Social Work Education (CSWE).
Accredited degree programs can consist of relevant elements of social work that have been approved for use in the training of social work professionals.
AD
MSW Programs Currently Accepting Applicants
Online MSW Programs in North Dakota
North Dakota can be a great place to train in the field of social work. The state has recognized the need for flexibility with college education and allowed for online degree programs in social work to become available for upcoming students. There is 1 online MSW program available in this state that can be utilized by residents in cities throughout the state. This program may take 1-3 years to complete depending on your enrollment status and contains all of the necessary accreditation for licensure. If you were to enroll in this program, you may be responsible for taking part in a supervised work experience requirement during your program.
Online MSW programs may consist of some of the same elements that you might find in traditional degree programs. Students might be more attracted to online programs since they do not have the same rigid structure as traditional programs and students can often log in at times that work better for their personal schedules. Online MSW programs can also contain specializations that can be helpful in guiding a student's learning towards the groups in society that mean the most to them.
CSWE Accredited North Dakota MSW Programs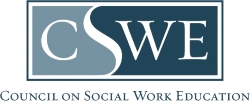 The CSWE (Council on Social Work Education) is the top accrediting board for MSW programs. Below you will find a list of CSWE accredited social work programs in North Dakota.
All Social Work Programs in North Dakota
AD
MSW Programs Currently Accepting Applicants
University of North Dakota
Master of Social Work (MSW)
Grand Forks
CSWE Accredited
AD
MSW Programs Currently Accepting Applicants
Search the Top Programs in Social Work