Consider a Featured CSWE Accredited Online MSW Program
AD
MSW Programs Currently Accepting Applicants

University of Denver - Online Master of Social Work (MSW)
-
Earn an MSW in 18 months with DU's online advanced standing program.

Fordham University - Online Master of Social Work
-
Advanced standing for qualified students with a BSW. CSWE Accredited.
Utah MSW Programs
Schools with MSW Programs
4 MSW programs in Utah
Social Work Licensure
Social Work Careers
For residents of Utah, the need for educated and well-trained professionals in social work may be at an all-time high.
In some regions of the state, families are broken by financial distress, others may be homeless or seeking state assistance, and individuals in long-term health facilities may be in need of professional advising for their medical decisions. You might consider looking for a MSW program (on campus or online) that has a focus on rural communities.
All of these positions can be filled by social workers that have completed a MSW degree in the state of Utah. Throughout your great state, there are 4 MSW programs available for you to utilize. Each of these programs can allow you to learn more about the people within your area and the services available to assist them.
Consider featured online MSW programs that are currently accepting applicants for their Master of Social Work degree.
Consider a Featured Online Social Work Program
Click the university name for information on admissions, courses, status of accreditation, and more.
| School / Program | Online Program? | Advanced Standing Availability | Course Information |
| --- | --- | --- | --- |
*Sponsored Online Social Work Programs
Accredited Utah MSW Programs
One of the major components of choosing to pursue a social work degree is its licensing accreditation. Programs may be offered and advertised regularly, but it is important to determine which programs are accredited by the CSWE. This agency is responsible for the accreditation of social work degree programs that may be used for licensure.
Currently, the University of Utah, Utah State University, and Brigham-Young University are CSWE-accredited providers of MSW programs throughout this state. Some of the most popular cities for MSW programs are Salt Lake City and Provo.
AD
MSW Programs Currently Accepting Applicants
Online MSW Programs in Utah
Engaging in course work in the online setting can be a great complementary degree option for currently employed social work professionals. The online MSW program at the University of Utah even has specialty part-time programs for employees of social service agencies throughout the state.
Part Time Programs for Adult / Working Students
Part-time MSW programs may also be available through Utah State University. In each of these universities, students can engage with instructors and other students through the online learning platform, log in at times of their choosing, and submit course work through convenient online tools.
What Types of Specialization Options Are There for the MSW?
Choosing specializations with your online MSW degree can be great when you have the urge to affect certain groups in your community. Micro, Macro, and Mezzo social work specializations can be found at different universities, which can put you in touch with the individuals are groups that mean the most to you.
If you would like to learn more about what it takes to become a licensed social worker within the state of Utah, you should review the recommendations and requirements provided by the Utah Social Worker Licensing Board. This agency can be a helpful guide for students that are looking through prospective schools in search of online MSW programs that can lead to advanced licensure.
Through online educational programs in Utah, students can potentially change the lives of others through great-quality work and dedication to community improvement.
CSWE Accredited Utah MSW Programs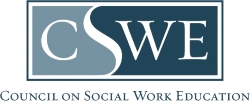 The CSWE (Council on Social Work Education) is the top accrediting board for MSW programs. Below you will find a list of CSWE accredited social work programs in Utah.
All Social Work Programs in Utah
AD
MSW Programs Currently Accepting Applicants
AD
MSW Programs Currently Accepting Applicants
Search the Top Programs in Social Work