Consider a Featured CSWE Accredited Online MSW Program
AD
MSW Programs Currently Accepting Applicants

University of Denver - Online Master of Social Work (MSW)
-
Earn an MSW in 18 months with DU's online advanced standing program.

Fordham University - Online Master of Social Work
-
Advanced standing for qualified students with a BSW. CSWE Accredited.
Hawaii MSW Programs
Schools with MSW Programs
3 MSW programs in Hawaii
Social Work Careers
If you are one of the many residents of Hawaii that might be interested in taking advantage of the educational opportunities within your state, you can seek out MSW programs at The University of Hawaii at Manoa, and Hawaii Pacific University.
These colleges offer students campus options in Honolulu and potentially online options from their very own home. Each MSW program offered by these colleges can help you meet the requirements of the DCCA-PVL - the state licensing agency for social work professionals in Hawaii.
If a career in social work is the right choice for you, you should consider 1 of the 3 MSW options throughout the state that are currently accredited by the Council on Social Work Education (CSWE).
CSWE accredited MSW degree programs have received the right type of review and approval for state licensure and are subject to regular re-evaluations over time.
Consider featured online MSW programs that are currently accepting applicants for their Master of Social Work degree.
Consider a Featured Online Social Work Program
Click the university name for information on admissions, courses, status of accreditation, and more.
| School / Program | Online Program? | Advanced Standing Availability | Course Information |
| --- | --- | --- | --- |
*Sponsored Online Social Work Programs
Online MSW Programs in Hawaii
The benefits of online education can be helpful for students that are interested in obtaining a college degree without a lot of extra hassle. Hawaii consists of 1 online CSWE-accredited MSW program that could be great for people just like you.
The University of Hawaii at Manoa is the sole provider of reliable online MSW programs throughout the state. If you are interested in pursuing your degree in this fashion and are a resident of this state, our team encourages you to further explore what this university has to offer.
AD
MSW Programs Currently Accepting Applicants
Despite the small land mass size, Hawaii has 2 universities with MSW programs, both of which are CSWE accredited.
Most people may view the state of Hawaii as a vacation destination with beautiful beaches and resort-style accommodations. However, this state can also be considered a reliable and reputable place to receive an education in the field of social work.
University of Hawaii at Manoa Online MSW Program
The University of Hawaii at Manoa's online and accredited MSW program may be a great option for all of Hawaii's residents. This program delivers information via television, computer, and hybrid technology to help strengthen student understanding of the course material. Through online degree programs, students can review their course requirements, read virtual textbooks, and take part in class projects concerning social issues and programs. If you are a self-starter that is dedicated to the idea of advancing your degree – online degree programs may be the best option for you.
The University of Hawaii offers students an option of pursuing a specialization with their MSW program, which includes options such as Children and Families, Behavioral Mental Health, Health, and Gerontology.
CSWE Accredited Hawaii MSW Programs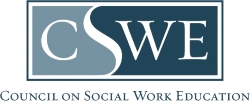 The CSWE (Council on Social Work Education) is the top accrediting board for MSW programs. Below you will find a list of CSWE accredited social work programs in Hawaii.
AD
MSW Programs Currently Accepting Applicants
Search the Top Programs in Social Work