Maine MSW Programs
Schools with MSW Programs
3 MSW programs in Maine
Social Work Licensure
Social Work Careers
Students residing in Maine interested in enrolling in a degree program that can help them access these types of careers may seek out MSW programs for their resumes. In terms of CSWE-accredited programs, the state of Maine currently provides 3 to learners in the state.
Colleges that you can choose for your program include the University of Maine, the University of New England, and the University of Southern Maine. MSW programs through these universities can teach students more about the laws and ethics involved in social work, diversity within different groups in society, and current social services that may be available for use. In order to become licensed as a social worker, applicants must meet the recommendations of licensing agencies within their state.
Consider featured online MSW programs that are currently accepting applicants for their Master of Social Work degree.
AD
Consider a Featured Online MSW Program
Click the university name for information on admissions, courses, accreditation status, and more.
School / Program
Online Program?
Advanced Standing Availability
Course Information
Fordham University
check_circle Online
check_circle Advanced Standing Program Available
Accelerated, full-time, and part-time options. Advanced standing for qualified students with a BSW
Baylor University
cast_connected Online
No GRE Scores Required
check_circle Advanced Standing Program Available
2 Specializations: Clinical Practice or Community Practice. Standard MSW and Advanced Standing MSW.
University of Denver
check_circle Online
No GRE Required
check_circle Advanced Standing Program Available
Two online graduate programs: a traditional MSW and an advanced standing MSW
Simmons University
check_circle Online
No GRE Required
check_circle Accelerated Track Available
Accelerated: 15-month immersive program
University of Southern California
check_circle Online
Bachelor's Degree Required.
check_circle Advanced Standing Program Available
Advanced standing program available to earn an MSW degree in under 1 year
Regis College
cast_connected Online
check_circle Apply with No GRE
class Complete in as few as 8 semesters
Online MSW Programs in Maine
Maine may also provide students with innovative options for completing their degree. In recent years, the number of reliable online MSW degrees in the U.S. may have increased, making this option more obtainable for students with busy lifestyles. Maine offers 2 online MSW programs to students - both of which contain the highest level of social work accreditation. As you search for the program that is the best choice for you, you are encouraged to consider factors such as cost, length of time, and available specializations. These items can be helpful in getting the most for your money as well as working in areas that are of the most interest to you.
The University of Maine in Orono may be a popular choice for upcoming students interested in online education. Students may be given the option of pursuing the Advanced Generalist specialization at this university, which could be great for those with a desire to work in diverse fields in society. Located in Biddeford, Maine, the University of New England can be another great choice for students. Specializations available through this completely online program are Individual, Family, & Group Practice, and Organizational & Community Health.
AD
MSW Programs That May Be Currently Accepting Applicants
Maine residents should seek out guidance from the State Board Of Social Work Licensure during their journey. Most licensing agencies require that students obtain a degree from a CSWE-accredited program, engage in supervised work experience, and complete a board examination in social work.
People all over the country may be drawn to Maine due it preserved beauty and lengthy American history. This state can also be a prosperous state for upcoming professionals interested in working for social service agencies interested in servicing the public.
List of Programs in ME
AD
MSW Programs That May Be Currently Accepting Applicants
CSWE Accredited MSW Programs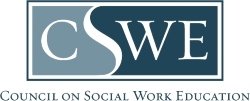 The CSWE (Council on Social Work Education) is the top accrediting board for MSW programs. Below you will find a list of CSWE accredited social work programs in Maine .
All Social Work Programs
AD
MSW Programs That May Be Currently Accepting Applicants
University of Maine
Master of Social Work (MSW)
University of New England
Master of Social Work (MSW)
Biddeford ME
CSWE Accredited
University of Southern Maine
Master of Social Work (MSW)
Portland ME
CSWE Accredited
AD
MSW Programs That May Be Currently Accepting Applicants
Search the Top Programs in Social Work