Consider a Featured CSWE Accredited Online MSW Program
AD
MSW Programs Currently Accepting Applicants

University of Denver - Online Master of Social Work (MSW)
-
Earn an MSW in 18 months with DU's online advanced standing program.

Fordham University - Online Master of Social Work
-
Advanced standing for qualified students with a BSW. CSWE Accredited.
New Jersey MSW Programs
Schools with MSW Programs
7 MSW programs in New Jersey
Social Work Licensure
Social Work Careers
The state of New Jersey may pride itself on its wide range of educational opportunities provided to residents. If you reside in this state, you might be interested in knowing what can be available for you in the event you are seeking an advanced educational program in social work.
The MSW programs provided by this state may be located at various points throughout the state and accept a wide range of students from different locations. In total, 7 MSW programs can be found in cities such as Newark, New Brunswick, Montclair, and Camden.
The universities in which these MSW programs are available may include Rutgers University, Stockton University, and Kean University. The benefits of choosing to pursue a MSW degree program can include obtaining higher level positions in several fields including family services, healthcare social work, and even social work positions in the field of education.
Consider featured online MSW programs that are currently accepting applicants for their Master of Social Work degree.
Consider a Featured Online Social Work Program
Click the university name for information on admissions, courses, status of accreditation, and more.
| School / Program | Online Program? | Advanced Standing Availability | Course Information |
| --- | --- | --- | --- |
*Sponsored Online Social Work Programs
Online MSW Programs in New Jersey
The interest in online educational programs may stem from student diversity and professional responsibility of citizens in New Jersey. Some students may benefit from online MSW programs due to a busy work schedule, while others may learn more efficiently when provided the independence they need to succeed educationally.
Online MSW programs can also consist of the same level of accreditation as traditional MSW programs which only add to the convenience of what these programs can provide. As a resident of New Jersey, you might be interested to learn about what types of programs you could attend through the online course room.
AD
MSW Programs Currently Accepting Applicants
More on Social Work Programs in New Jersey
Rutgers University can offer students the opportunity to engage in an online MSW program that is currently accredited by the CSWE. This reliable and reputable program may be provided in a part-time format, which can be excellent for currently employed individuals seeking higher education. Students all over the country can enjoy the benefits of this 100% online program.
As a benefit to this program, students can also choose to pursue a specialization in Clinical Social Work to help specify the type of work they would prefer to do in the field. If you are ready and determined to achieve a higher level degree in this field, New Jersey is definitely a great place to be.
Students that have dreams of becoming licensed should choose degree programs that are suitable for the expectations of the New Jersey Board of Social Work Examiners. This agency is the primary source of licensure for social workers in the state of New Jersey.
CSWE Accredited New Jersey MSW Programs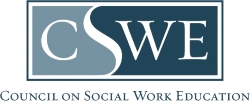 The CSWE (Council on Social Work Education) is the top accrediting board for MSW programs. Below you will find a list of CSWE accredited social work programs in New Jersey.
All Social Work Programs in New Jersey
AD
MSW Programs Currently Accepting Applicants
AD
MSW Programs Currently Accepting Applicants
Search the Top Programs in Social Work