Consider a Featured CSWE Accredited Online MSW Program
AD
MSW Programs Currently Accepting Applicants

University of Denver - Online Master of Social Work (MSW)
-
Earn an MSW in 18 months with DU's online advanced standing program.

Fordham University - Online Master of Social Work
-
Advanced standing for qualified students with a BSW. CSWE Accredited.
Nevada MSW Programs
Schools with MSW Programs
2 MSW programs in Nevada
Social Work Licensure
Social Work Careers
If you are ready to become enrolled in a MSW program to help support your career, you should seek out MSW programs in the state of Nevada. Universities in this state offer 2 MSW programs for students to engage with. The University of Nevada may be the top provider of MSW programs, with locations in both Las Vegas and Reno. These 2 cities are leading areas for upcoming social work professionals seeking a great quality education.
At the University of Nevada, students can find accredited programs that fit their needs. The Council on Social Work Education (CSWE) is an agency that you should familiarize yourself with, since it reviews and accredits MSW programs that can lead to licensure. Each program provided by the University of Nevada currently holds CSWE accreditation, which may be part of the reason why it is the most popular choice for new social work learners.
Consider featured online MSW programs that are currently accepting applicants for their Master of Social Work degree.
Consider a Featured Online Social Work Program
Click the university name for information on admissions, courses, status of accreditation, and more.
| School / Program | Online Program? | Advanced Standing Availability | Course Information |
| --- | --- | --- | --- |
*Sponsored Online Social Work Programs
Online MSW Programs in Nevada
If convenience in education is what you seek, the University of Nevada at Reno may be your best bet. The Advanced Generalist MSW program at this school is currently offered in a completely online format. The curriculum within this program may be driven by the need for well-rounded and experienced social work professionals in different sectors of social and public services.
If you know that you are interested in working in the field of social work but do not have a particular specialization in mind for your program, the Advanced Generalist specialization may be the right choice for you.
The Flexbility of Studying Online
The glamour of online MSW programs may revolve around their convenient capabilities of allowing students to complete coursework on their own time. Most students log in late at night or early in the morning, so that they do not have to interrupt their normal schedules during the week.
Consider if you have to do a "residency" or internship.
The University of Nevada Reno's online MSW program may require that students attend a single 2-day residency on campus that can help to intertwine what is learned in the online course room with actual practice in a real-world setting. This program currently contains CSWE accreditation and can help you meet the licensing recommendations of the Nevada Board Of Examiners For Social Workers.
AD
MSW Programs Currently Accepting Applicants
There may be several different attributes of social work that can make it so attractive to new college students. Social work as a discipline may be focused on the needs of individuals and the greater population, which can draw in many different students with varying personal agendas.
CSWE Accredited Nevada MSW Programs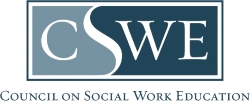 The CSWE (Council on Social Work Education) is the top accrediting board for MSW programs. Below you will find a list of CSWE accredited social work programs in Nevada.
AD
MSW Programs Currently Accepting Applicants
Search the Top Programs in Social Work