Consider a Featured CSWE Accredited Online MSW Program
AD
MSW Programs Currently Accepting Applicants

University of Denver - Online Master of Social Work (MSW)
-
Earn an MSW in 18 months with DU's online advanced standing program.

Fordham University - Online Master of Social Work
-
Advanced standing for qualified students with a BSW. CSWE Accredited.
Iowa MSW Programs
Schools with MSW Programs
4 MSW programs in Iowa
Social Work Licensure
Social Work Careers
The National Association of Social Workers chapter in Iowa is the
NASW Heartland
.
People in Iowa may find that there can be many positive attributes associated with working in social work positions.
This field can be vital to the success of members is society and help to improve the quality of living for residents from cities within.
Universities in Iowa combine to provide 4 MSW programs for students to pursue. Several universities offer on-campus or satellite campus MSW programs.
While your choice of university can be difficult on its own, it may also be important to review what the state of Iowa requires in order to become licensed as a social work professional. The Iowa Board of Social Work is responsible for evaluating applicants for licensure and grants licenses to qualified applicants.
Consider featured online MSW programs that are currently accepting applicants for their Master of Social Work degree.
Consider a Featured Online Social Work Program
Click the university name for information on admissions, courses, status of accreditation, and more.
| School / Program | Online Program? | Advanced Standing Availability | Course Information |
| --- | --- | --- | --- |
*Sponsored Online Social Work Programs
Online MSW Programs in Iowa
Online MSW programs in Iowa can be a great way for students to advance their career from their very own home. These programs can be help students with varying career goals and be helpful to a state that may be in need of experienced social work professionals.
Iowa can be a state for students to take advantage of online MSW programs that can help them move into this career field.
The University of Iowa and the University of Northern Iowa are 2 universities that offer CSWE-accredited online programs to students seeking career success.
Through each of these programs, students can enroll in either the part-time program - geared for busy adult learners - or the advanced standing program - for BSW graduates. E
ach of these options can have advantages suitable for the people they were created for, as well as for upcoming students new to the social work field. Concentration options at these universities can include Integrated Macro Practice and Trauma-Informed Care.
AD
MSW Programs Currently Accepting Applicants
More on Social Work Programs in Iowa
The Iowa Board of Social Work Examiners may set the standard for upcoming social workers and their degree and experience requirements. Colleges in Iowa that may currently accept students into reliable MSW programs may include the University of Northern Iowa, the University of Iowa, Saint Ambrose University, and Clarke University.
These universities are located in busy college-focused areas such as Iowa City, Cedar Falls, and Davenport. Residents of these areas and beyond can be invited to take part in educational programs focusing on some of the most vital aspects of social work, such as Child and Family Social Work and Trauma-Informed Care.
CSWE Accredited Iowa MSW Programs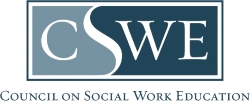 The CSWE (Council on Social Work Education) is the top accrediting board for MSW programs. Below you will find a list of CSWE accredited social work programs in Iowa.
All Social Work Programs in Iowa
AD
MSW Programs Currently Accepting Applicants
AD
MSW Programs Currently Accepting Applicants
Search the Top Programs in Social Work