Consider a Featured CSWE Accredited Online MSW Program
AD
MSW Programs Currently Accepting Applicants

University of Denver - Online Master of Social Work (MSW)
-
Earn an MSW in 18 months with DU's online advanced standing program.

Fordham University - Online Master of Social Work
-
Advanced standing for qualified students with a BSW. CSWE Accredited.
Vermont MSW Programs
Schools with MSW Programs
1 MSW programs in Vermont
Social Work Licensure
Social Work Careers
Residents of Vermont interested in pursuing their Masters in Social Work should consider looking within their very own state for the right program. The most well-known social work program in the state may be found at the University of Vermont. Located in Burlington, Vermont, this program can be a great gateway for new entrants to the field of social work, as well as BSW holders looking for lifestyle advancement.
One important aspect of this program to consider may be its CSWE accreditation. It is this seal of approval that can help determine whether or not you can become licensed in the field of social work after completing this degree.
Consider featured online MSW programs that are currently accepting applicants for their Master of Social Work degree.
Consider a Featured Online Social Work Program
Click the university name for information on admissions, courses, status of accreditation, and more.
| School / Program | Online Program? | Advanced Standing Availability | Course Information |
| --- | --- | --- | --- |
*Sponsored Online Social Work Programs
Social Work Agencies and Accreditation in Vermont
In order to be a licensed social worker, you must first complete a few steps through the Vermont Office of the Secretary Of State. This agency states that upcoming students interested in social work licensure must first complete an accredited degree program, take part in a supervised internship experience, and successfully pass an examination in social work. Once you have met all of these standards, you may be eligible for masters-level licensure in social work. If you would like to learn more about convenient degree options for you to pursue, read more below.
AD
MSW Programs Currently Accepting Applicants
Online MSW Programs in Vermont
Over the years, the interest in high education may have grown due more and more people earning their bachelors degree. Professionals in the state of Vermont may find that moving forward into masters programs can be a great way to stand apart from the crowd and exhibit higher abilities within their field. There may be no better way to find better paying positions and becoming eligible for positions in social work than online MSW programs. If you live in the state of Vermont and are seeking paths for a more successful future, you should check out available online MSW programs in your area.
A few factors to consider when choosing a program may be the cost, the length of time it can take you to complete the program, and any available specialization options. Specializations for online MSW programs can include those that focus on providing assistance to individuals of any age groups, specific professional fields, or even community or organizational management. Depending on what interests you and what type of work experience you have, any of these could be beneficial for you to choose from.
CSWE Accredited Vermont MSW Programs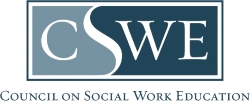 The CSWE (Council on Social Work Education) is the top accrediting board for MSW programs. Below you will find a list of CSWE accredited social work programs in Vermont.
All Social Work Programs in Vermont
AD
MSW Programs Currently Accepting Applicants
University of Vermont
Master's Degree in Social Work (M.S.W.)
Burlington
CSWE Accredited
AD
MSW Programs Currently Accepting Applicants
Search the Top Programs in Social Work