The Rutgers School of Social Work in New Jersey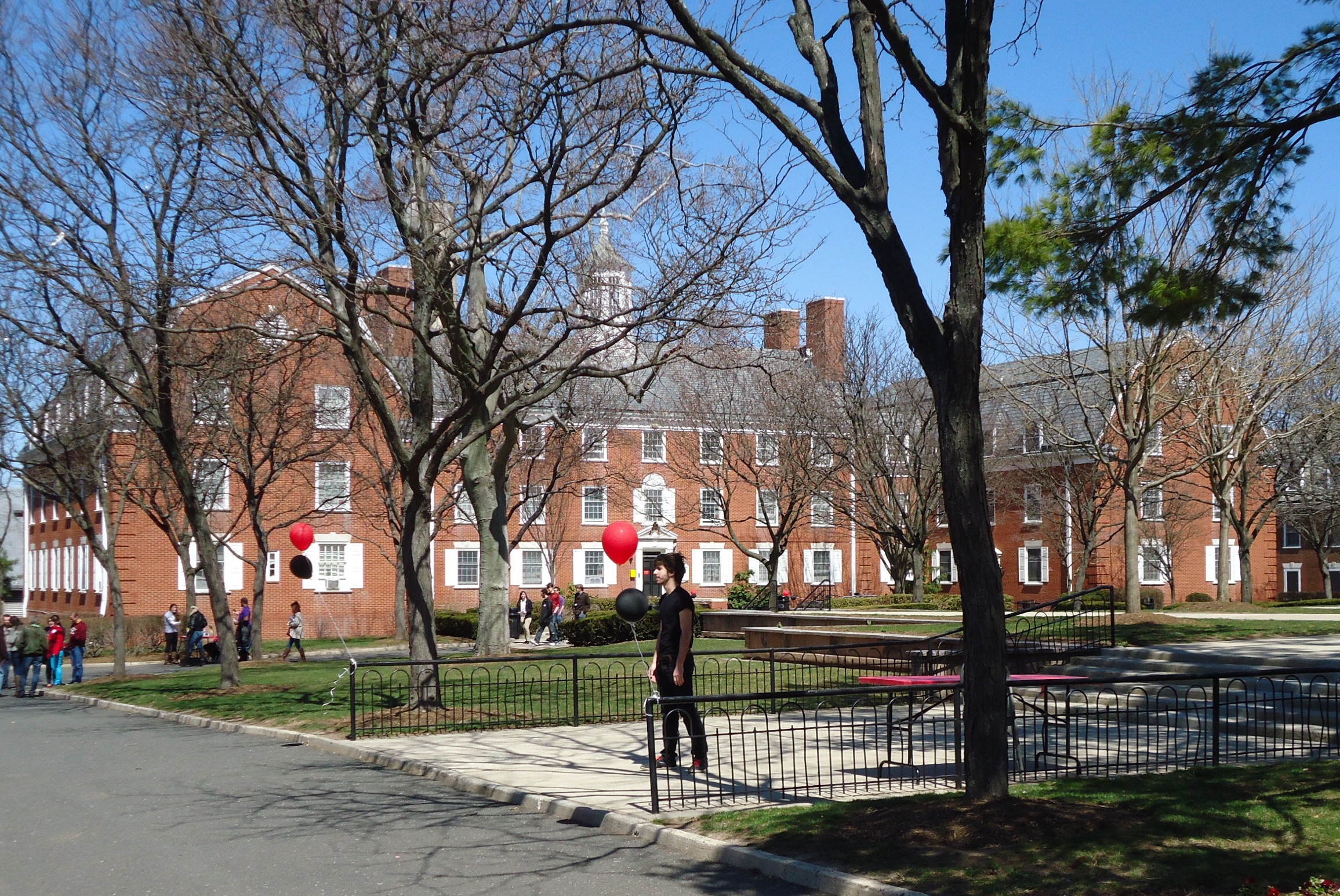 The Rutgers School of Social Work has multiple programs geared toward handling the aging adult population. They offer the certification in Aging and Health that is connected with the Master of Social Work (MSW) degree.
<!- mfunc feat_school ->
Featured Programs:
Sponsored School(s)
<!- /mfunc feat_school ->
Coursework
Students that are taking the traditional or blended (online and on-campus courses) format are eligible for the certification. At least two semesters of advanced field placement is needed along with the four courses that students choose from within advanced policy, human behavior distribution, aging, and health – the final two subjects have options that students can select from. The school recommends that students take more courses in health and aging to gain further understanding in gerontology.
Fellowships and Scholarships
Fellowships are also available for those pursuing the MSW program and the Aging and Health certification. This provides a $2,000 scholarship and a competitive opportunity for those entering the advanced year of their certificate. Students can apply for the fellowship and, if selected, will be interviewing faculty members on campus or through Skype.
Additional benefits include further networking opportunities, better field placement within aging social work, and a mark of distinction can be placed on the resume. For field placement opportunities, students can select from organizations in New Brunswick, Newark, and Camden. They must go through the school for field placement and should not contact the organization directly.
Virginia Commonwealth University's MSW and Certification in Aging Studies
Both the School of Social Work and the Department of Gerontology in the College of Health Professionals provide students with the ability to obtain a dual degree with an MSW and a certification in Aging Studies. The combined program requires 65 credit hours to complete due to multiple courses cancelling each other out.
Coursework
The entire MSW curriculum is completed with the addition of the core courses in the certification: Biological and Physiological Aging, Psychology of Aging, Social Gerontology, Social Science Research Methods Applied to Gerontology, and Independent Studies.
Requirements
Students must meet admission requirements for both the certification and the Master's degree in order to pursue the dual degree. Prerequisites include the completion of two three-credit courses in behavioral science and health sciences. These do not need to be completed prior to applying, but they must be finished before enrolling into the full program.
<!- mfunc search_btn -> <!- /mfunc search_btn ->
Other submissions needed during the application process include a Bachelor's degree from an accredited university, cumulative 3.0 GPA or higher, professional statement, and work background. Prospective students should show prior work experience within the advocation of social justice.
Louisiana State University
The College of Human Sciences and Education provides a Graduate Specialization in Gerontology in their Master of Social Work program. There are two different options that students can select in this path, which includes the non-thesis and and thesis version. The thesis option replaces six credit hours in the original program must be related to the care of older adults and approved by the program coordinator. This program will focus on preparing students to practice with aging adults, and on-campus students have the ability to utilize the Life Course and Aging Center research unit.
Courses can be taken on the Baton Rouge campus or within an online format that divides courses up into seven-week individual modules. This creates multiple start dates throughout the year, providing more flexibility for students to get into the program in addition to working on coursework and viewing lectures on-demand. While geared toward part-time students, there is an option for full-time students to pursue two courses at one time, which is the equivalent of being enrolled full-time due to the higher courseload volume.
University of Southern California
Through the Suzanne Dworak-Peck School of Social Work, students have the opportunity to take various editions of the Master of Social Work online. One of them is the traditional route which offers an area of emphasis on gerontology in its department, Adult Mental Health and Wellness. Other focuses are on Children, Youth, and Families, and Social Change and Innovation. Students that pursue an education through the Department of Adult Mental Health and Wellness will exclusively work with patients that are 18 and older and will study human behavioral theory and clinical practice. Specific topics will consist of substance abuse and recovery, behavioral health care, and mental health.
Pursuing this education can also be done with the Advanced Standing Online MSW, which is provides the full education for a Master's degree in just one year. This is available to those that have already completed a Bachelor's degree in this field and can eliminate the foundational courses that are in the first year of the full program. This Bachelor's degree must have been obtained by a university that has a CSWE-accredited program and the student was able to get a minimum 3.0 GPA in their social work courses. GRE scores are not required for admission into the program and there are multiple start dates each year.
Jobs and Careers
Health Services Manager
Also known as administrators or directors, this position focuses on planning and coordinating health care systems within an organization. This can be limited to specific departments or it can be the entire facility depending on what company they work for. One of the many tasks this job mandates is developing a team that delivers quality health care services, and that can be bringing multiple members in and/or training them directly to succeed at their job. They can also manage work schedules, financial situations, and monitor the use of various facility equipment. According to the US Bureau of Labor Statistics, annual wages for this position are approximately $99,730 across the nation, and can jump up to $182,600 at the 90th percentile.
<!- mfunc search_btn -> <!- /mfunc search_btn ->
Nursing Home Director
This is a specific type of health care administrator that oversees a nursing home facility. Their duties can consist of creating policy that both caretakers and patients must follow, managing the schedules of team members that take care of elderly patients, and the development of activities and special events that not only fosters a welcoming community, but provides positive engagement and promotion of the facility. Directors are often responsible for reviewing information and patient feedback while providing recommendations to improve the nursing home, and this could also involve the management of multiple nursing homes.
Search the Top Programs in Social Work