<!- mfunc feat_school ->
Featured Programs:
Sponsored School(s)
<!- /mfunc feat_school ->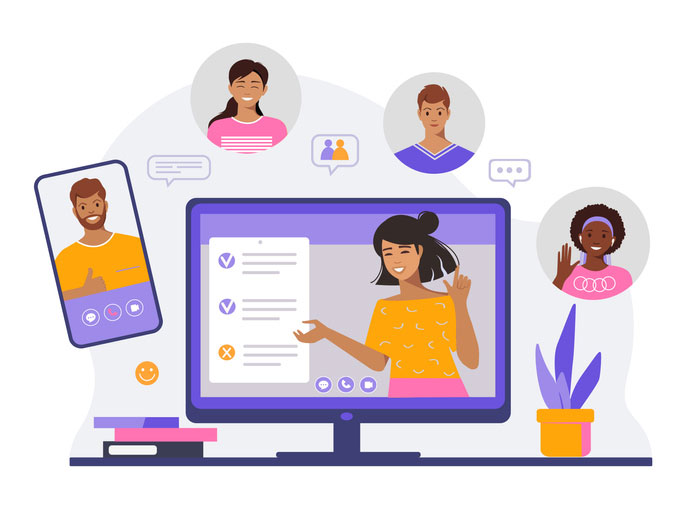 At its core, social work is all about making a happy, healthy life accessible. Child welfare workers make sure kids get the nurturing they deserve. Gerontology social workers help the nation's elderly live out their golden years in comfort and safety. But if you want to enter the field yourself, how accessible is the education required to do so?
Going back to school can seem daunting – especially as a working adult, a parent, or someone with a busy schedule. But at the Carver School of Social Work at Campbellsville University in Kentucky, faculty are working hard to make sure anyone who hears the call can answer it. According to statistics from the Council on Social Work Education (CSWE), Campbellsville is one of close to a hundred accredited post-secondary institutions that offers an entirely online Master's of Social Work (MSW) program.

Dr. Helen Mudd, one of the school's tenured professors, says the online format has burst the door to social work education wide open:
"Our classes are asynchronous. The working mother can do her homework after her children are in bed, after she gets off from work, while her children are in school, or on the weekend. She won't have to hire a babysitter or rearrange her work schedule."
However, if you're investing in your education, you want more than convenience. You want value. You want to be truly prepared for everything your career will throw at you. Recently, Dr. Mudd sat down with SocialWorkDegrees.org to talk about how online MSW programs are making her field more inclusive and, in some surprising ways, actually improving it.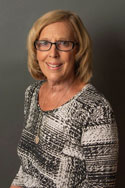 Dr. Helen Mudd has been on almost every side of social work imaginable. In addition to working in Kentucky's child welfare system for 20 years, she also supervised freshly graduated students as they learned to navigate their new careers. After joining Campbellsville University's Carver School of Social Work in 2005, she served as the program's Director, Dean, and is now a tenured professor. Whether students take her classes online or in-person, Dr. Mudd is committed to forming the next generation of skilled, compassionate social workers.
Virtual Classes Build Bonds Between Diverse Future Professionals
Dr. Mudd has been in social work education for almost 20 years. But while social work has always drawn a varied cross-section of people, online programming has made her classes more diverse than ever. That fact alone is improving the student experience:
"When you bring people from across the United States, and occasionally from across the world, into the classroom, it enhances the learning environment because students come to us from a wide range of different ethnicities and different geographical influences – all of that makes for a very rich environment.
In social work, meeting colleagues from across the country isn't just nice. It's vital to career preparation.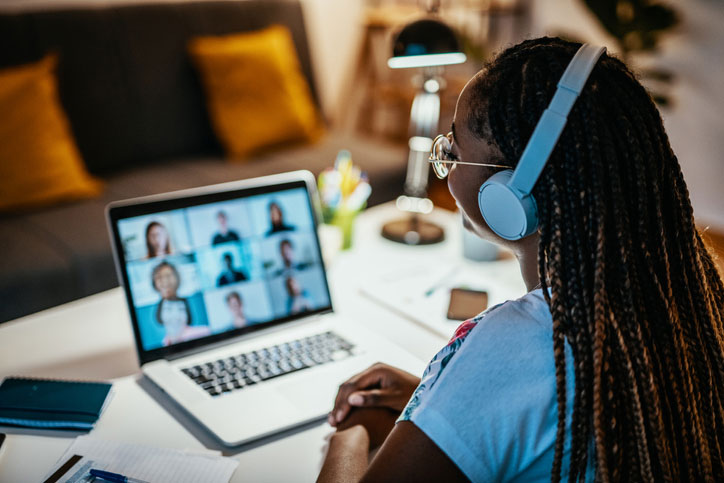 No longer bound by geography, strict class schedules, or unexpected costs, more people from these populations are empowered to serve their communities. In fact, the Council on Social Work Education (CSWE) recently found that about 22% of new social workers are Black or African American, 14% are Hispanic, and 46% of social work students who graduated in 2019 were the first in their families to earn a college degree.
As these students learn how to address their own communities' issues, they can share their experiences with peers who may have never encountered them:
"Online education allows us to make connections with individuals that would not have had the opportunity for a higher education in the past, who simply do not have the luxury of coming to the university to live in a dorm and to attend class face-to-face. In social work, we value those relationships."
Tech and Clever Programming Keep the Experience Hands-on and Rigorous for Everyone
Diverse, inclusive classrooms are important enough, but if students aren't learning and practicing concrete skills, are those classrooms actually inclusive? Or are they offering disadvantaged students a lesser education? In the past, online education has faltered in that regard. However, Dr. Mudd assures students that that isn't the case at Campbellsville:
"When we say online, that doesn't mean easy. It means engaging with your profession and professionals. It's not a correspondence course."
For example, Campbellsville's program includes advanced classes on child and family intervention. Part of the class is dedicated to learning theory, but students are expected to actually use those theories, as well. Dr. Mudd and her colleagues have found a clever way to enable that in online environments:
"We use VoiceThread to do skill demonstrations so the other students and the professor can give that student feedback on their interviews. They can use that feedback to improve their interviewing skills."
VoiceThread is an online communication software that allows anyone in a class to leave text, voice, and video comments on videos. So instead of being sent vague emails saying, "Hey, this is what you need to improve on. We'll try again in a month," students get real, thoughtful feedback. They can learn from each other's mistakes and triumphs. With this creative use of technology in play, rigor isn't sacrificed for convenience, a fact Dr. Mudd takes a lot of pride in:
"At the end of the day, whether you're face-to-face or online, the competencies that are expected of a social worker are exactly the same. We are a pathway to licensure program so the rigor of our online classes matches the rigor and outcomes of our face-to-face classes."
Experienced Online Instructors Can Share Their Expertise With More Students (And Help Save a Field in Crisis)
When Dr. Mudd joined Campbellsville University in 2005, she was a 20-year veteran of Kentucky's child welfare services. In light of her experience, she finds it important to impress upon her students just how diverse their new field actually is:
"When we think of child welfare, we think about child protection services, but it's actually much broader. When I worked as a frontline social worker in child welfare, I worked with every agency that you can think of: hospitals, courts, police, schools, mental health agencies, child care agencies, the list goes on and on."
Dr. Mudd's experience demonstrates to her diverse pupils that social work needs professionals of all kinds. But her time on the frontline has also allowed her to develop an exceptionally nuanced understanding of social education:
"Because I was on the frontline, training new students right out of college for so many years, I have a unique awareness of what universities should be providing. It informs what I do because I recognize every student that exits Carver School is going to go out into the world. We want them well trained. We want them to have an ethical decision-making framework. We want them to be good social workers who care about their clients and the families they serve."
She's the kind of professor every student and school of social work wants: experienced, adaptable, passionate, and truly committed to her work. But more importantly, she's also what social work education so gravely needs in the 21st century.
In Dr. Mudd's own state of Kentucky, social workers are fleeing the profession in record numbers due to heavy caseloads and salary issues. a pattern that repeats all across the nation. If the trend continues, the country is projected to be short 195,000 social workers by 2030. The education system needs to take in more passionate students, train them well, and train them quickly. Otherwise, countless of the country's most vulnerable people will slip silently into oblivion.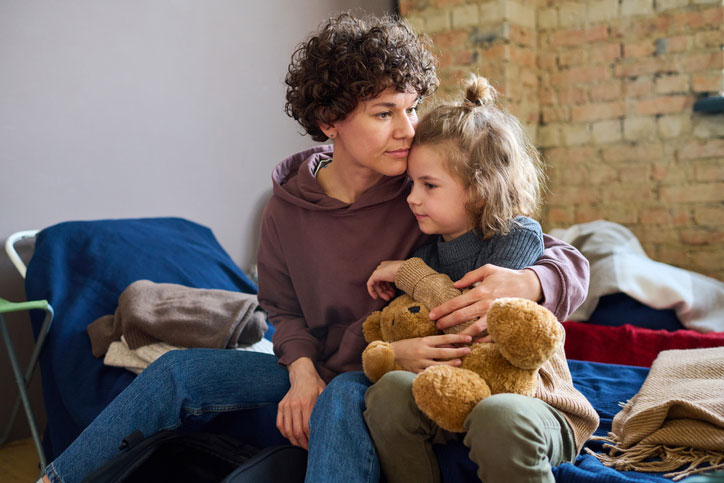 Through their dedication to uncompromised standards and educational accessibility, online programs like Campbellsville's are poised to prevent this nightmare. Now, anyone anywhere can learn from tenured frontline veterans at the master's and bachelor's level. Social workers and the people they serve stand to have a much brighter future.
So whether your career plans include becoming a frontline social worker or an advocate for much-needed systemic change, Dr. Mudd and other like-minded instructors want to empower you to do so:
"In social work, we create partnerships with our clients to succeed in education. In social work education, we create partnerships with our students to succeed. The concepts are the same. We recognize that the relationship is what makes the difference."
With online social work education, those relationships can be forged anywhere, by anyone, at any time.
Search the Top Programs in Social Work