The Black, Indigenous, and People of Color (BIPOC) community suffer from mental illness at higher rates than other communities but often seek help at a lower percentage. According to Mental Health America, 17% of Black people and 23% of Native Americans have a mental illness, and people who identify with two or more races report more mental illness in the last year than any other racial or ethnic group.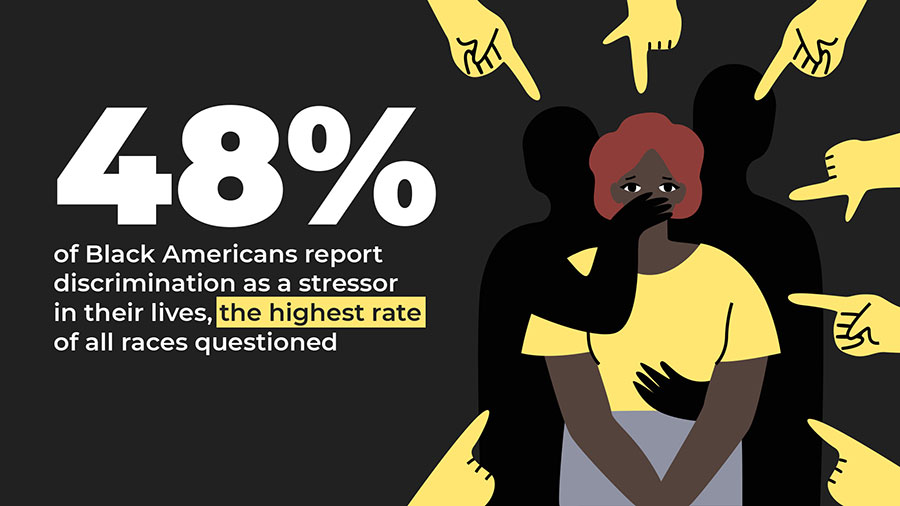 We also use the term BIPOC in this text, to focus on person-first language to ensure a recovery-oriented and person-centered approach to mental health care.
Some BIPOC individuals may find it difficult to seek help outside of their community, so we have put together a huge list of resources, including podcasts, books, resources by the community, and more, for people seeking healing, wellness, and personal growth.
Whether it is through support groups, connection, education or reaching out to professionals, we hope these resources will help you as you navigate your way to better mental health.
---
Support Groups
Pathlight Mood and Anxiety Center
Browse virtual support groups that are open to people around the world. The site offers support groups for specific conditions such as anxiety and depression, too.
This group is open to people who are HIV+ as well as those who identify as LGBTQ+. Meetings take place in southwestern Washington twice a month.
BIPOC Chronic Pain Support Group (Online)
People of Color and indigenous people can get help from this online support group. Open to those 18 and older, it holds meetings run by leaders who go through a lot of training.
Virtual BIPOC Support for Eating Disorders (Online)
Designed for People of Color who have eating disorders, this online group provides a lot of needed support. Members learn tools that can also help them in the real world.
BIPOC Only – Recovery Dharma (Online)
Online support groups are available through this site for those going through recovery. They can talk about their problems and learn from others.
Alcoholics Anonymous (Online and Local)
Not only does Alcoholics Anonymous (AA) offer online meetings, but it also has local groups. Members can search for the nearest meetings to them, and you can filter by 'BIPOC' to find specific groups.
Learn more about mental health conditions and get support through this site. There is a lot of information about online meetings as well.
---
Articles
Filling Our Cups: 4 Ways People of Color can Foster Mental Health and Practice Restorative Healing
Learn more about the four unique ways People of Color can help those struggling with their mental health. This article also covers how to help others heal.
People Of Color Discuss Their Experiences With Mental Illness
People of Color rarely talk about their mental health experiences because of the stigma they face. They talk about the issues they face and their experiences here.
Decolonizing Wellness Protects Cultures
This helpful article focuses on how wellness and overall health can protect different cultures. It also delves into the problems that affect specific cultures.
What is Decolonizing Wellness?
Students at the University of Texas at Houston created this article to talk about how society can share mental health and wellness issues across different cultures.
Decolonizing Wellness: An Ancestral Approach to Self-care
The woman behind this article looks at how her ancestors approached self-care and how people today can use some of those same methods and ideas in the modern world.
Mental Health Resources for Black, Indigenous and People of Color
Released in July to celebrate BIPOC Mental Health Month, this article provides readers with resources to assist them in getting any help they might need.
Mental Illness Doesn't Discriminate, So Why Do BIPOC Communities Have Difficulty Accessing Care?
BIPOCs often have a harder time getting the care they need. In this article, they can learn more about the issues that affect their communities.
BIPOC Mental Health Trends and Disparities
Not only does this article cover racism and stigma in relation to mental health conditions, but it looks at the need for diverse experts in this field.
Reimagining Mental Health for Communities of Color
COVID-19 caused doctors to change the way they treated their patients. This article looks at how some of those methods can assist People of Color with their mental health needs.
Black, Indigenous, and People of Color (BIPOC) Mental Health Fact Sheet
Check out this fact sheet to discover statistics and general information about how mental health affects People of Color and other communities.
Increasing Numbers of Black Americans Report Mental Health Concerns, Survey Finds
Marcus Biddle wrote this article in response to a new survey, which found that the number of Black Americans with mental concerns is on the rise.
Working to End Mental Health Stigma in BIPOC Community
The stigmas found in BIPOC communities often prevent people from seeking help. They can learn the ways professionals want to end those stigmas here.
BIPOC and Mental Health: Addressing Disparities
Designed to address the issues facing BIPOC, this article looks at the top ways to remove those disparities and increase the care given to community members.
Behind the Masks: Experiences of Mental Health Practitioners of Color During the Covid-19 Pandemic
Two researchers released this article to look at the overall experiences of mental health experts who identify as BIPOC and their patients during the COVID-19 period.
---
Videos
BIPOC Mental Health Community Conversation
This virtual conversation included some of the top minds in the field as they talked about the issues that affected communities across the country in regard to mental health.
BIPOC Mental Health Month Compilation Video
Though this video took place in Michigan, it includes quite a bit of information on the mental health issues facing People of Color in other parts of the US.
NAMI Celebrates BIPOC Mental Health Awareness
Mental health awareness is something that everyone should recognize and support. This video focuses on mental health as it relates to BIPOC.
It only takes a little over three minutes to complete this video that features Justin Michael Williams, the author of Stay Woke.
More Than a Moment – A Conversation With BIPOC Student Mental Health Leaders
Students came together in this video to discuss how mental health is something that people need to talk about more than just once a year.
Watch this video to learn more about racism in today's world and how the number of people sticking to these ideas is on the rise.
Dalia Kinsey has RD and LD degrees and took part in this video to talk about how everyone deserves access to mental health and wellness support.
Decolonizing Wellness: Indigenous Women's Perspective on Healthcare
Indigenous women face issues when it comes to seeking and finding health care, which some of them talk about in this video that is just over four hours long.
Black Mental Health Isn't the Same As White Mental Health
Check out this video to discover the different ways in which black and white people seek and gain access to mental health help.
This Is How Racism Affects Mental Health
Watch this video to see how racism affects all areas of the healthcare industry and how there is hope to change it for the next generation.
Learn more about wellness practices and how mindfulness can help some people as they struggle with their mental health, especially BIPOC.
---
Books
Decolonizing Wellness: A QTBIPOC-Centered Guide to Escape the Diet Trap, Heal Your Self-Image, and Achieve Body Liberation by Dalia Kinsey
Kinsey wrote this book as a way to help different people learn how to liberate their bodies and escape the issues that affect their mental health.
Bipolar Faith: A Black Woman's Journey with Depression and Faith by Monica A. Coleman
Coleman writes in her book about how faith helped as she battled depression as a black woman.
Willow Weep for Me: A Black Woman's Journey Through Depression by Meri Nana-Ama Danquah
This book takes a different look at how black women struggle with depression in today's world.
Black Pain: It Just Looks Like We're Not Hurting by Terrie M. Williams
Williams's book touches on the idea that black people present with different mental health symptoms that other people may not recognize/
I'm Telling the Truth, But I'm Lying by Bassey Ikpi
All of the essays in this book come from a Nigerian-American woman as who struggled with anxiety and depression.
(Don't) Call Me Crazy: 33 Voices Start the Conversation about Mental Health edited by Kelly Jensen
Kelly Jensen talked with 33 famous people about their struggles and created a book for children about those issues.
The Unapologetic Guide to Black Mental Health by Rheeda Walker
Learn the fundamentals about black mental health issues in this book, which teaches readers how to focus on their individual needs.
Heart Berries: A Memoir by Terese Marie Mailhot
This memoir comes from an indigenous woman and documents all of the issues she had with her mental health as a child and in her later years.
Anger is a Gift by Mark Oshiro
The author of this book teaches readers how they can use the anger they feel every day and learn how to focus their anger on the things that matter the most.
This is My Brain in Love by I.W, Gregorio
Told from two different points of view, this book takes a unique approach to the feelings that couples have when they fall in love.
An Emotion of Great Delight by Taherah Mafi
Mafi struggled with her feelings of sadness and isolation while loving someone, which led to this book about her experiences.
The Magical Girl's Guide to Life: Find Your Inner Power, Fight Everyday Evil, and Save the Day with Self-Care by Jacque Aye
Kids and teens will like this book, which teaches them how to put their self-care first and learn how to cope with any depressive or anxious thoughts they have.
Homecoming: Overcome Fear and Trauma to Reclaim Your Whole, Authentic Self by Thema Bryant, PhD
Anyone who went through trauma in the past can learn how to take back their life while reading this book, especially if that trauma led to a mental health crisis.
The Queer and Transgender Resilience Workbook: Skills for Navigating Sexual Orientation and Gender Expression
This workbook includes simple activities for transgender and queer people who suffer depression due to their orientation.
The Body is Not an Apology, Second Edition: The Power of Radical Self-Love by Sonya Renee Taylor
Taylor wrote this book to help women learn how to love themselves and discover the power of self-love when they feel worthless or lonely.
---
Podcasts
Resistance in Color, Part 1: "Being Part Of The Movement" (Cameron Parker)
Cameron Parker shares his podcast to discuss systematic racism and similar issues as well as ways that listeners can fight back.
The Melanated Social Work Podcast
Four men of color come together for this podcast, which talks about mental health issues and similar problems that affect social workers.
The two People of Color who host this podcast focus on mental health issues such as how napping can help with symptoms and signs of common issues.
All My Relations is a podcast that focuses on taking back their power from others and often mentions mental health conditions as they apply to the BIPOC or POC community.
From Where We Stand: Conversations on Race and Mental Health
Discover more about the barriers that affect the mental health of BIPOC in this podcast, which tackles a new subject almost every week.
---
Asian-American Mental Health
The Asian Mental Health Project
The Asian Mental Health Project hopes to provide Asians with the resources and support they need as they struggle with their mental health.
New Generation of Asian-American Women Are Fighting to Normalize Mental Health Treatment
In less than four minutes, this YouTube video delves into the work of Asian-American women who want to make it normal and accepted for them to seek help.
What It's Like to Be An Asian-American With Depression
Katherine Xie writes about the issues and problems she faced as an Asian woman struggling with depression, especially from her family and friends.
Asian-Americans Tackle Mental Health Stigma
WebMD worked with Katherine Kim to focus on the ways that Asian Americans can remove the stigma of seeking help for mental conditions.
Asian-American / Pacific Islander Communities and Mental Health
Find links on this page to resources that help people in certain communities seek mental health support along with some disturbing statistics.
Mental Health Among Asian Americans
The APA offers this page for Asian-American students to show them why so many of their peers have problems with their mental health and issues seeking treatment.
Mental and Behavioral Health – Asian Americans
Full of statistics about mental health issues and Asian Americans, this website shows the feelings and conditions that Asian Americans face.
Destigmatizing Mental Health in Asian American and Pacific Islander Communities
Learn more about how professionals hope to end the stigma against seeking treatment for mental health issues, especially in Pacific Islander and Asian-American communities.
Asian American Mental Health: Treating a Diverse Population at a Crossroads
Learn some of the challenges facing professionals who want to treat Asian Americans along with the challenges that patients face in this resource.
Ensuring Better Mental Health Care Services for Our Community
Use the directory here to find treatment centers with programs for Asian Americans along with other resources for those in the AAPI community.
Mental Health: Culture, Race and Ethnicity: A Supplement to Mental Health: A Report of the Surgeon General
The Surgeon General released a major report that looks at how ethnicity and race affect people dealing with mental health emergencies and conditions.
4 Ways to Improve Access to Mental Health Services in Asian American Communities
Check out the top four ways in which doctors and other healthcare professionals can improve the mental health services available to specific communities.
This Facebook page gives South Asian women and those from similar ethnic groups a safe space to discuss their mental health challenges and needs.
---
Black Mental Health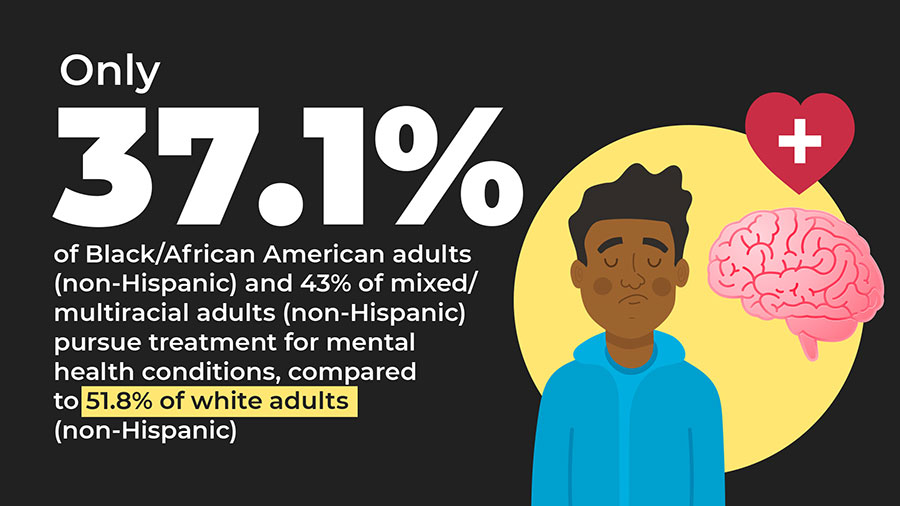 Boris Lawrence Henson Foundation
Those visiting this site will find mental health resources and crisis support for People of Color as well as ways to overcome the stigmas they face.
Turn to this foundation for support with mental help issues facing yourself or another person and use the emergency resources when needed.
Black men have mental health challenges that white men do not, which is why this website created a safe space for men to talk about those challenges.
Finding a therapist is easy because this website has virtual therapists that help people with depression and other conditions from the comfort of their homes.
Black Mental Health Resources by State
While Ebony is a popular magazine for black Americans, it also provides links to the top mental health resources available in different states.
Black Emotional and Mental Health Collective
The minds behind this collective believe that they can tackle mental health issues through a combo of advocacy, education, and training.
Sista Afya Community Mental Wellness
Designed as a wellness community for black women, this group offers online therapy sessions and a variety of mental health classes and group sessions.
Created as a way to address the rising number of children committing suicide, this organization hosts online therapy sessions and special programs for black minors.
Deconstructing the Mental Health Systems
Find black therapists in different cities and states through this site and view how much they charge for their virtual and offline sessions.
African American Wellness Project
AAWP wants to empower black teens and others with a symptom checker that helps them diagnose their feelings and other useful resources.
BMMA hosts an annual summit to address black lives and the issues facing them such as the rise of suicides and mental conditions.
---
Latinx Mental Health
Latinx Therapists and Speakers
Find a guest speaker for an upcoming meeting or a therapist who can help with Latinx mental health conditions through this site.
Not only does this website make it easier for Latinx visitors to find therapists, but it offers tips on the first therapy session.
Why We Should Be Talking About Mental Health Among Latinx Communities
This article by Luis E. Basurto looks at how therapists stepped up to help Latinx communities during COVID and the challenges they still face.
Accessible Mental Health Services for the Latinx Community
Find crisis and emergency help for those who identify as Latinx as well as therapists who offer ongoing help and support through this site.
Using Cuento to Support the Behavioral Health Needs of Hispanic/Latinos
On this page, SAMHSA looks at the treatment gap and other issues that Hispanics and Latinos face when they seek help for mental health problems.
Overcoming Mental Health Stigma in the Latino Community
Learn more about how professionals want to overcome the stigma of mental health in Latino areas in this short piece.
The Prevalence of Mental Health Disorders Among Latino Parents
Check out this detailed website to discover more about the rise in mental health disorders among the Latino population, especially among parents.
Expanding Mental Health Resources Among Latinx Youth
Cedars Sinai uses this article to discuss how it plans to expand its mental health coverage and what other hospitals can do to help younger Latinx patients.
Though this PDF primarily focuses on people in Oregon, it takes a detailed look at the problems facing the Latinx community, especially in terms of their mental health.
---
Native American Mental Health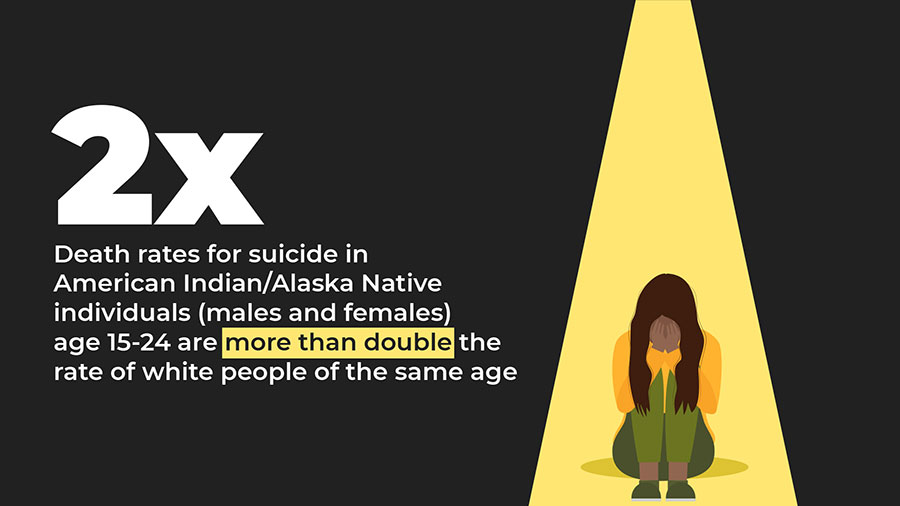 As the national resource for Native Americans, One Sky Center offers resources to help visitors find therapists and work with mentors.
Native American Youth and Family Center
In addition to COVID-19 help and resources for college students, this Native American center offers workshops and support for those struggling with their mental health.
Check out some statistics and general information about mental health and how it relates to Native Americans through the IHS.
Centers for American Indian and Alaska Native Health
Join the mailing list for this combo center, read the current issue of its journal, or download back issues that offer research on Native American mental health issues.
Tribal Mental Health Gets New Focus, But Equity Barriers Remain
Ian Lopez wrote this article to tackle the barrier that exists between the help available to tribe members and the resources they need.
Turn to this page to learn more about behavioral health alerts in the Indian community and to find toolkits that can help.
Ethnicity and Health in America Series: Stress in the Native American Community
The APA released this article as a way to talk about how stress affects Native Americans and can lead to mental health disorders.
When Pipe Ritual Helps More Than Talk Therapy
Read this page to learn how the pipe ritual used for so many years can provide as much help as talk therapy among Native Americans.
Behavioral Health Native American Health Center
The HNAHC offers support lines for Native Americans and can help them find therapists, no matter their tribes or where they live.
---
Queer POC
Therapy for Queer People of Color
This site helps queer POC find therapists who understand them and can work with them and shows them how much the services will cost.
Human Rights Campaign: QTBIPOC Mental Health and Well-Being
The resources available on this site include phone numbers to call during a crisis situation and organizations that offer queer support for mental health issues.
Read the interviews on this page to see how queer People of Color feel about the issues facing their peers in today's world.
Understanding and Addressing the Challenges Faced by LGBTQ+ People of Color (POC) in Accessing Mental Healthcare
This is one of the best ways to learn about the challenges that people face when it comes to getting mental health support when POC identify as LGBTQ+.
National Queer and Trans Therapists of Color Network
This organization offers team building and other resources to queer and trans therapists who are also minorities.
Understanding Intersectionality and Mental Health
Reading through this detailed article is a good way to learn about intersectionality and what it means in the mental health of queer and trans patients.
Intersectionality of Mental Health and Race
YWCA runs new blogs every week such as this one that focuses on the connection between race and mental health.
Languishing in the Crossroad? A Scoping Review of Intersectional Inequalities in Mental Health
Published in the International Journal for Equality in Health, this article looks at the inequalities in treating mental health problems in the LGBTQ+ community.
Fact Sheets: Intersectionality and Youth Mental Health
Go over this fact sheet to see how the different aspects of a person can intersect and affect their mental health.
Muslim Alliance for Sexual and Gender Diversity
This alliance wants Muslims to know that they are not alone and looks at how the way they identify can impact their mental health.
Search the Top Programs in Social Work