The scope of human services is broad enough to address the entire spectrum of societal challenges. Even so, most of the day-to-day duties of any social worker involves community-level advocacy and the kind of one-on-one support that gives them a real understanding of the struggles many American families experience every day.
The field is more broadly referred to as human services for a reason, recognizing that even bigger societal problems can't always be addressed from the top down. At the same time, bringing meaningful change to the lives of individuals and communities means first developing high-level policies to ensure the right resources are in place to serve them.
It's not surprising, then, that one of the very first concepts that social work students explore is how problem-solving strategies are developed and deployed at the micro-, mezzo-, and macro-levels. The three-tiered approach ensures that individuals and families have direct access to the services and supports they need, that the needs of broader population groups are always considered, and that policy-level measures are established and enacted with entire communities in mind.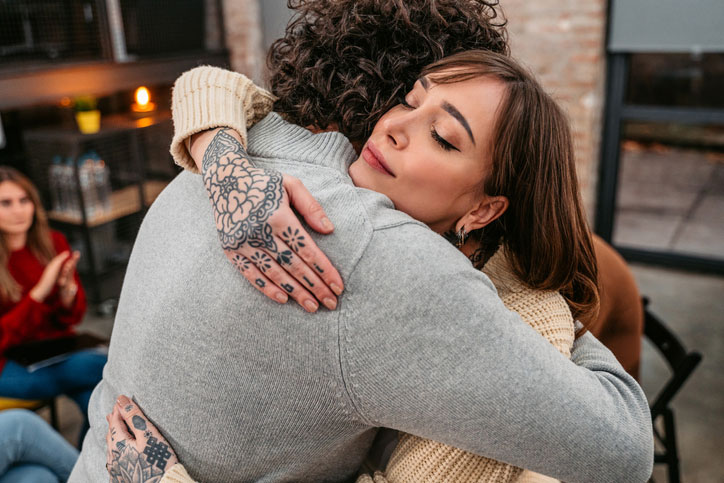 In the face of new political pressures, unexpected public health threats, addiction crises, and a level of socio-economic disparity that's become impossible to ignore, today's social workers need entirely new ways of approaching community-building and problem-solving. Aimed squarely at the most pressing issues of our time, these are the nine MSW tracks that are teaching them how to do it.
1. Child Welfare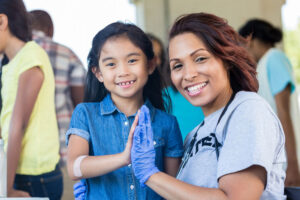 Struggling under the weight of generational poverty and the societal ills so often associated with it, far too many children have an uphill battle at exactly the time in their lives when they should be given every opportunity to grow and thrive. According to the Children's Bureau of the U.S. Department of Health and Human Services, in 2020 nearly four million referrals were made to Child Protective Services agencies for possible child maltreatment. There were more than 600,000 victims that year… far too high a number in any society.
This continues to put child welfare services front and center for most social services agencies.
Child welfare social work covers a broad range of ages, from infancy to young adulthood. That means social workers serving this population see everything from abuse and neglect issues to homelessness and poverty to truancy and teen pregnancy.
In the most difficult cases they encounter, where abuse and neglect have been reported, child welfare social workers step in to provide front-line intervention, victim advocacy, and counseling services. Working in collaboration with state child protective agencies, family courts, and law enforcement, child welfare social workers do the very difficult work of investigating suspected cases of abuse, and advocating for the best interests of the child while operating within the bounds of parental rights.
Working with victims of abuse of any kind requires a unique level of compassion and care. That's the sort of thing that comes naturally to anybody drawn to a field like child welfare. But the assessment skills and legal knowledge to investigate a claim and make the right call on something as potentially life-changing as a removal order is something that can only be learned through a graduate degree in social work from a top university.
Aurora University Online (AUO) is one such school, dedicated to turning out MSW graduates with the blend of skill and compassion it takes to make a real difference in the lives of at-risk kids. Experiential learning is a big part of the student experience here. Working side-by-side under the guidance and mentorship of skilled social services professionals allows students to fine-tune their skill and judgement, giving them the confidence they need to make the right decisions in high-consequence situations after graduation.
We had the privilege of speaking with Dr. Brenda Barnwell, DSW and Dean of the School of Social Work and Education at Aurora University Online. Barnwell believes that learning through a combination of coursework and fieldwork is vital to being properly prepared for a career in victim advocacy and child welfare. As Dr. Barnwell explained, "That training in the [social work] courses help actually make them work-ready for child welfare."
AUO's MSW-Child Welfare track is helping social work graduate students prepare for the role with a program available entirely online.
2. Military and Veteran Social Work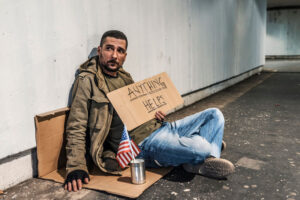 From providing mental health screenings to helping clients find career counseling and healthcare services, military and veteran social workers are there to advocate for and support active duty and former service members. They get involved at the individual and community levels to ensure service members are able to thrive while on active duty, and that vets have the resources they need when making the transition to life in the civilian world, or even years down the road in post-service life.
One of the most important roles of social workers who serve the veteran community is to simply educate struggling vets and connect them with the many college, career, medical, and housing benefits they have earned during their years in service.
According to Joe Oleck, LCSW and Lecturer of Social Work at Aurora University, military social work is vital to serving veterans who may struggle to find the resources and support they need. But there is more to it than just knowing what services and benefits are available. Social workers familiar with the struggles that veterans go through are in a unique position to be able to communicate with them effectively. As Oleck puts it, military social workers are, "Integral to really building a rapport with a very closed-off community that doesn't often look for help or ask for help."
Many join the armed services motivated by patriotism, a sense of duty, and an abiding desire to help people. But service members and vets all too often suffer from feelings of isolation that can make it difficult for them to access the help they need, even when those services are readily available. This sense of isolation only compounds the effects of mental health problems, trauma, substance abuse, and depression that are so pervasive among service members and vets. According to the National Center for Veterans Analysis and Statistics, in 2020 veterans accounted for 10 percent of the total adult population… but made up 16 percent of the homeless population.
Military and veteran social workers work to make in-roads with this community, working to build trust and fostering a sense of camaraderie and respect that makes them feel more comfortable asking for the support they need.
Oleck described the AUO MSW-Military and and Veteran Social Work program as, "A clinical track that goes more into the treatment side."
As Oleck explained, exploring social work from a clinical perspective prepares practitioners to employ a care-focused approach to helping clients confront, "Mental health issues that veterans and military personnel suffer from… it goes into depth in terms of the neurobiology behind PTSD and traumatic brain injuries, and then treatment options for that."
Equipped with this kind of specialized interdisciplinary training, social workers can coordinate with the Department of Veterans Affairs, community-based organizations, and medical facilities to provide life-affirming and life-saving support to former and active duty service members.
3. Forensics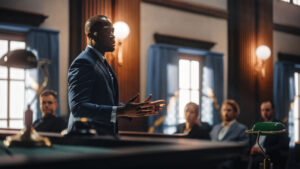 Forensic social work is a relatively new branch of human services, but it has already established itself as a vitally important area of practice. Historically, as individuals from marginalized communities navigated civil and criminal court proceedings, they did so alone. Some struggled with enough English fluency to fully understand their rights under the law, and almost all faced an uphill battle in trying to find representation.
Today, however, these communities can rely on forensic social workers to have their back, to advocate for their rights, and to help them find the legal resources they need to make the legal process work for them.
With a working knowledge of the legal system, forensic social workers are able to help disenfranchised people connect with paralegals who can assist with many basic legal services, and even find attorneys in specialized areas of law to represent them in court.
Dr. Brenda Barnwell explained that the AUO MSW-Forensics track, "Has coursework that allows students to experience what mediation is like as a social worker… and how to reach vulnerable populations in a few other capacities that may include situations that would result in being a part of a court system."
Forensic social workers offer the kind of advocacy and support that vulnerable populations need to make their way through complex and often intimidating legal processes that might otherwise leave them feeling bewildered and alone. They intervene to help children during contentious custody hearings, offer mental health evaluations in criminal or civil litigation, and even provide testimony during mediation, advocacy, or arbitration proceedings.
4. Addictions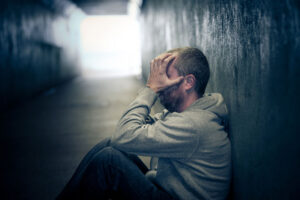 Substance abuse disorder has reached epidemic proportions in America. From dense urban centers to forgotten rural enclaves, the opioid crisis has left its mark on every corner of the country. The emergence of the powerful new drug fentanyl, originally used as a cheap adulterating agent but now a primary drug-of-choice for many users, has sent addiction rates and overdose deaths skyrocketing. The National Center for Drug Abuse Statistics has recorded more than 700,000 drug overdose deaths in the country since 2000.
Amid this grim set of circumstances, social workers who specialize in the disease of addiction are crucial, not only to curbing the rise of drug abuse, but also the co-morbidity, crime, and death-counts associated with addiction.
Social workers who specialize in addiction can be seen at every level using every tool available to stem the tide, from the advocacy and policy work that helps secure funding for addiction service to the design and implementation of assessment models, interventions, and treatment plans. With some 70 percent of users who try an illegal drug before age 13 developing a disorder, social workers who specialize in addiction have a narrow window of opportunity to effect real and lasting change in people's lives.
Aurora University is one school that's dedicated to preparing job-ready addictions social workers, offering a career- and licensure-focused MSW-Addictions track on-campus at the AU Woodstock Center. Through a program that teaches a care-informed approach to addictions treatment, AU students are able to qualify for the credentials necessary to bring hope to those suffering with addiction and mental illness. As AU's Dr. Barnwell explained, "Our students who go through that process can actually sit with the Illinois Certification Board to take an examination to become a certified drug counselor after they complete their degree."
Dr. Barnwell described the licensure exam component as, "Very complementary to much of the clinical work that social workers do because addictions fall into many categories of lives." Even though the AU program is specifically designed to prepare students for the Illinois CADC exam, the addictions-concentrated coursework aligns with the education requirements for similar credentials in other parts of the country.
5. Healthcare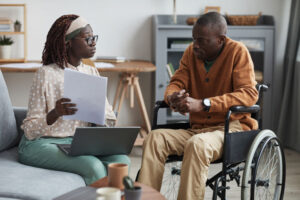 Social workers who aim to serve clients in medical settings can expect to gain training in healthcare social work. Students interested in gaining the necessary knowledge base and training in this field have a number of options. Outside of the coursework that will focus on the healthcare aspects of social work specifically, students will be able to learn in more immersive ways when they gain experience in the medical environments they enter.
Alison Arendt, Associate Professor of Social Work and Director of Graduate Studies at Aurora University, reports that much of the interdisciplinary learning that happens in healthcare and gerontology social work occurs outside of the classroom. "The internships are very expansive in number with the types of opportunities," she stated, "so sometimes [students] are in hospitals. Sometimes they're working specifically with pediatrics or again with older adults in a more gerontology focused setting."
Through these kinds of experiences, healthcare social workers are able to offer resources to individuals and families as they follow sometimes life-changing treatment plans. Through counseling services, clinical advice, health resources, and treatment plan development, healthcare social workers support people of all age groups and communities.
Separately, gerontology social workers focus primarily on aging adults who need specific kinds of support like long-term and residential facility coordination, treatment delivery, and hospice planning.
6. Gerontology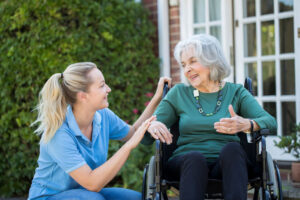 Gerontology is a field that is going to be the future of dozens or even hundreds of different career fields in the United States in the years to come. The aging population is a tidal wave washing against the foundations of every structure in our society. Better healthcare came together with the epic population boost of the Baby Boom, leading to a society that will soon be dominated by the elderly.
According to the Census Bureau, by 2034, older adults are projected to outnumber children. And by 2040, the number of adults over 65 will double; those over 85 will have quadrupled in forty years.
Yet for all their health and longevity, that population is one of the most in need of social services. Emerging health problems, fading memory, and reduced adaptability to a fast-changing society all plague the older population. So too does loss and bereavement; among those older than 75, more than half of women and nearly a third of all men have experienced the death of a spouse. Nearly all have lost close friends.
Social workers offer a lifeline to this population through direct counseling, treatment coordination, resource referrals, and hospice planning. They fill in the gaps where absent family or indifferent bureaucracy create frustration or helplessness. And sometimes, they offer the precious gift of simply listening for a while to older people who all too often feel forgotten.
It's particularly important for social workers dealing with these issues to get broad, hands-on experiences in the field through their studies. Classroom training gets you only so far when dealing with someone twice your age, with life experiences behind them you haven't yet dreamed of. Alison Arendt, Associate Professor of Social Work and Director of Graduate Studies at Aurora University, stresses the importance of experiential internship placements in their program.
"The internships are very expansive in number with the types of opportunities," she says, "so sometimes [students] are in hospitals. Sometimes they're working specifically with pediatrics or again with older adults in a more gerontology-focused setting."
Specific gerontology studies, like those offered in Aurora's Online MSW Gerontology track, don't just offer the in-person preparation needed to help older adults. They also deliver the background in biology, medical social work, and resource availability you need to be a strong supporter to those in their Golden Years. Working in home health, hospitals, and long-term care and residential facilities, gerontological social workers need to be familiar with all the common medical and social pressures experienced by this group.
7. Leadership Administration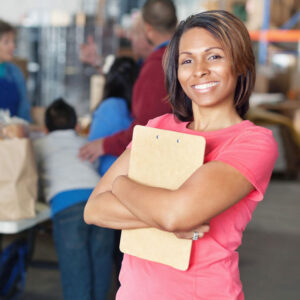 Social work is a profession that requires leadership at every level. Whether working one-on-one with clients or building an organization to offer help to hundreds, social workers in every role need an education that helps them step up and take charge.
At the intersection of social work and organizational leadership, the leadership administration track of MSW programs introduces a specific set of skills to practitioners who want to make a specialty of leadership itself. With this kind of training, graduates may aim to guide governmental agencies, nonprofits, or businesses as they serve different communities equitably and meaningfully.
In leadership and administration roles, social workers will give clear direction on strategic developments and delegate tasks to other qualified professionals to accomplish organizational goals.
Those jobs are going to be a big deal in all areas of social work in the coming years. According to the Bureau of Labor Statistics, the number of social workers overall is expected to increase by 12 percent between 2020 and 2030. That's going to bring nearly 90,000 more positions into the field by then. And each new social worker in all of those jobs needs an inspiring, highly-educated, and compassionate leader backing them.
Social work leaders lead more than just other social workers, though. Their interdisciplinary training and expertise put them in charge of administrative staff, healthcare workers, and human services staff. They also work directly with leaders of other organizations, both in the private sector and government. Social work leaders need the kind of big-picture appreciation of what a human services and social work organization does in the community and the ability to communicate about that work to stakeholders and decision makers.
For prospective social workers on the fence about pursuing a more leadership-focused career, Dr. Brenda Barnwell offered that "If [students are] toying with the idea of maybe an MBA or an MPA, they might lean heavily into that leadership administrative track." Through this lens, the leadership administration track offers training in many of the skills that MBAs and MPAs feature: administration services in diverse communities, strategic communication tactics, and organizational governance.
Whether students go on to pursue a joint degree, like the dual MSW/MBA or dual MSW/MPA offered at OAU, or just put their leadership training to work in their own practice, this track is time well-spent developing a key quality for all social workers.
8. School Social Work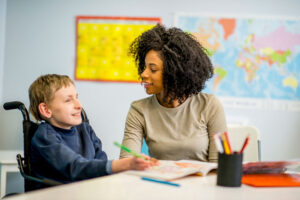 People who have the right level of compassion, energy, and interest for social work also tend to be people who work well with kids. So it's no surprise that one of the most popular tracks for social work across the country is school social work.
Schools are the one place that kids from every socioeconomic background, race, and faith are likely to intersect. And that makes them a catch pool for all kinds of societal ills. As issues like poverty, abuse, and untreated mental illness pose serious risks to disenfranchised students across school systems, school social workers identify the best possible ways to reach and support the students who need help.
It's a role that is integral in supporting at-risk and marginalized student populations. But it can also be a lot of fun. Watching children grow and expand their lives, overcome problems, and go on to fulfill their potential is enormously rewarding. And helping them along that path is one of the most rewarding roles that social work has to offer.
In individual, group, school-wide, and even policy-development settings, school social workers ensure that students are able to develop academic, emotional, and social skills. According to Dr. Barnwell, some social workers are "…individuals who become a part of a school system and might work with students who are receiving special education services," while others focus more on "…providing school wide initiatives."
But on the flip side of school social work being both diverse and vital, it's also a very sensitive subject area. Training is key. In an era where the education system has become ground zero for everything from racial justice debates to school shootings, there's no place for school social workers without a master's that is both highly focused and expertly taught.
There's no denying that school social work will be one of the MSW tracks with the greatest influence on the future of society, however. Devoted, hard-working social workers are a huge part of the solution to the challenges that modern schools face in raising the next generation.
9. Generalist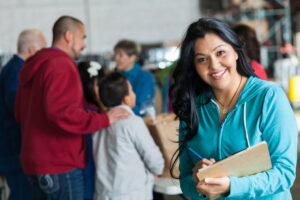 It's no secret that many social work students of all levels aren't necessarily sure which kind of social work they ultimately want to practice, and that's perfectly fine. Students for reasons across the board may be reluctant to outright choose a concentration. Many others enjoy the variety that social work has to offer. The eight other tracks on this list are just a taste of the different types of settings and challenges that social workers can explore.
For that reason, many MSW programs don't necessarily require specific concentrations, specializations, or tracks. Instead, they offer a generalist approach that promotes general social services training and building the core skills that all social workers need: compassion, communications, and research.
With those skills honed to a high level, students have the choice to engage with different fields, different communities, and different service solutions.
Even in a program like Aurora University's MSW, a degree that features several distinctly focused tracks, future social workers have the option pursue a more generalized, less specialized social work degree. And in the right generalist program, students get the kind of exposure to different specializations that might help them narrow down their interests.
Alison Arendt, MSW, LCSW and Associate Professor of Social Work at Aurora University, said that for students "…in a traditional program of 60 credits, four of the courses they take are elective courses, and then they have two internships along with the required courses," says Alison Arendt, an Associate Professor of Social Work at Aurora University. As an LCSW with her own MSW, Arendt knows what she is talking about. According to her, electives "…could be chosen as they wish, they don't have to select them based on a track menu. They can take one and one area, one in another area and maybe do a sampler."
Sometimes, that kind of flexibility in sampling different specializations ultimately gives students a better idea of what kinds of communities they will be best able to serve. And that can make the track that shapes the future of modern social work something that is unique to you.
Start Your MSW Today
These nine separate tracks are growing in importance and expanding in job openings every day. Whether one of those piques your interest or not, though, there are still many other communities that need concentrated support from other kinds of social workers. Request more information today and learn which path may be best suited for your career in social work.
Search the Top Programs in Social Work